Video Description: Chris Corrigan, a white male signer with short brown hair wears a dark polo short-sleeve shirt as he stands in front of a library staircase. In the background behind him, there are wooden and metal handrails in a curved circle, and there are light blue columns going up to the ceiling. In the very back of the scene, there are various bookshelves and walls shown.
Transcript: Pah! Hello! Welcome to the new Maryland Deaf Culture Digital Library website!
This is a one stop digital information center. It's for everyone – parents, teachers, students, library staff, and anyone else who wants to learn about Deaf Culture or need to find Deaf related resources.
Locate information for your research
Download ebooks on topics related to deaf cultures
Stream children's stories and e-videos in ASL
Learn ASL online here
Connect with the community at the library
Begin your journey here.
Explore….Learn…Connect.
The Maryland Deaf Culture Digital Library stands in solidarity with the Black, Indigenous, and People of Color (BIPOC) Communities.
You may find these guides helpful. If you're still having problems, please contact us.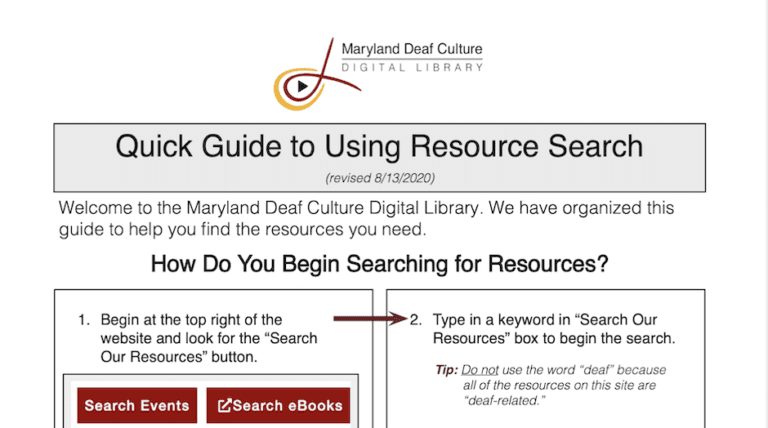 This guide will help you with searching for resources on the DCDL website and is in PDF format.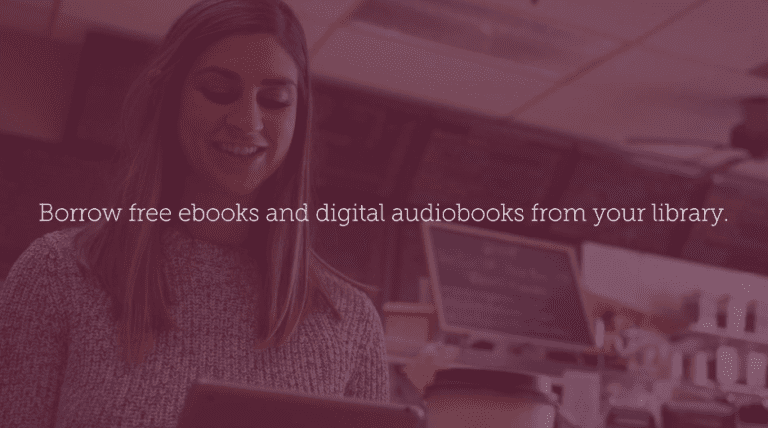 This external guide to the Libby platform to borrow ebooks has a video and step by step guide.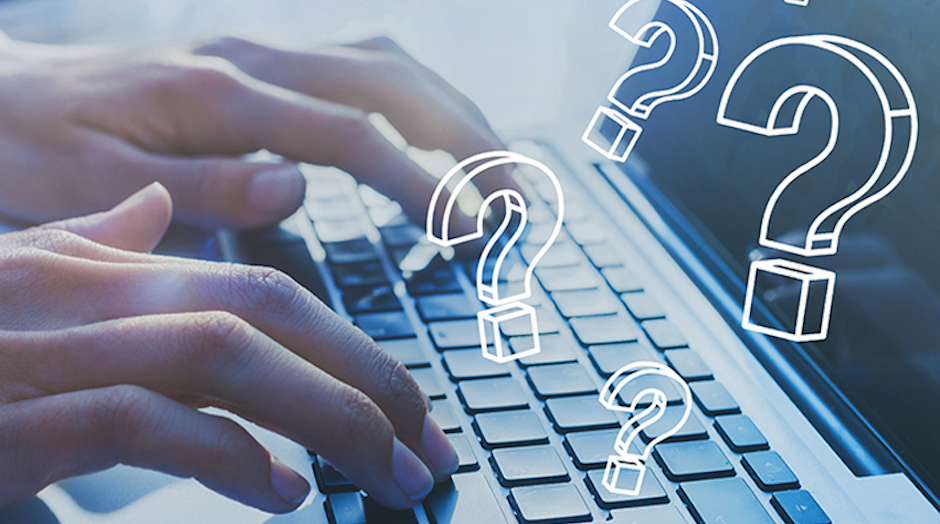 Can't find what you're looking for? Use this form to contact us about your issue or question.
Want to stay updated? Subscribe to our eNews: